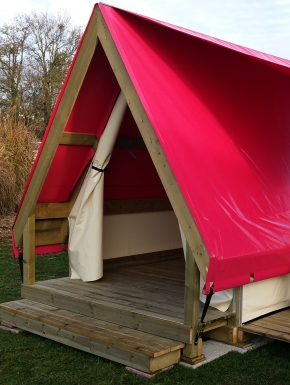 You want the freedom of camping but without having to put it up and carry it with you?
Then you'll love this accommodation! Perfect for short stays with no stress.
Equipement:
1 bedroom with 2 single beds
1 3m² shaded terrace with 1 fixed table and 2 small benches
Additional information:
No water or electricity supply.